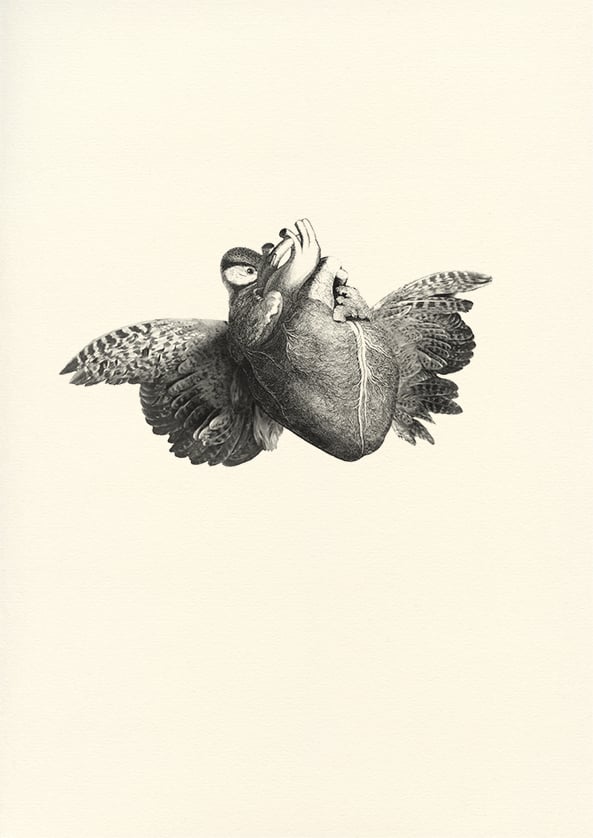 Lesser Spotted Heart Winged Tit
£

24.00
---
---
Lesser Spotted Heart Winged Tit - Angry Birds art prints series Nº5 of 10
[art print now available from the 1st December 2014]
'Angry Birds' is an ongoing series of collage based illustrations, playing with feminine ideology, notions, frustrations, symbolism and ultimately iconoclasm.
This print is part of a series of what is currently a suite of 16 prints, of which 10 are available online. This series will evolve over the next year, and eventually I hope to create an Angry Birds Spotter's guide book. And a new collection of bird prints in the new year.
This particular print is titled 'Lesser Spotted Heart Winged Tit', aimed to evoke the the sensation of shyness and the fluttering of the heart beat
This series were recently exhibited for the first time, at 'Ladyfest' in Brussels in March 2014. For the event, a very limited edition of 5 digital prints of each artwork were produced, nearly all of these prints are now sold out.
This print is a second edition, Giclée print.
Print type: Giclée
Dimensions:  210 x 297mm [A4]
Packaged securely with wrapping and heavy duty double board envelope